Street Retail in Moscow
Retail-Realty is a Moscow based street real estate and investment agency with a niche focus on maximizing value for retail space users and commercial property owners. Our agency was founded in 1992 in Moscow with a concept of service ever of difficult needs of retailers, owners, developers and investors.
Retail-Realty prides itself on its hands-on and detailed oriented approach to every relationship. We understand the many intricacies that come in any given transaction and take great satisfaction in fulfilling the objectives and needs of our clients.
Rental and sale of real estate
Reviews
Reviews on the Yell.ru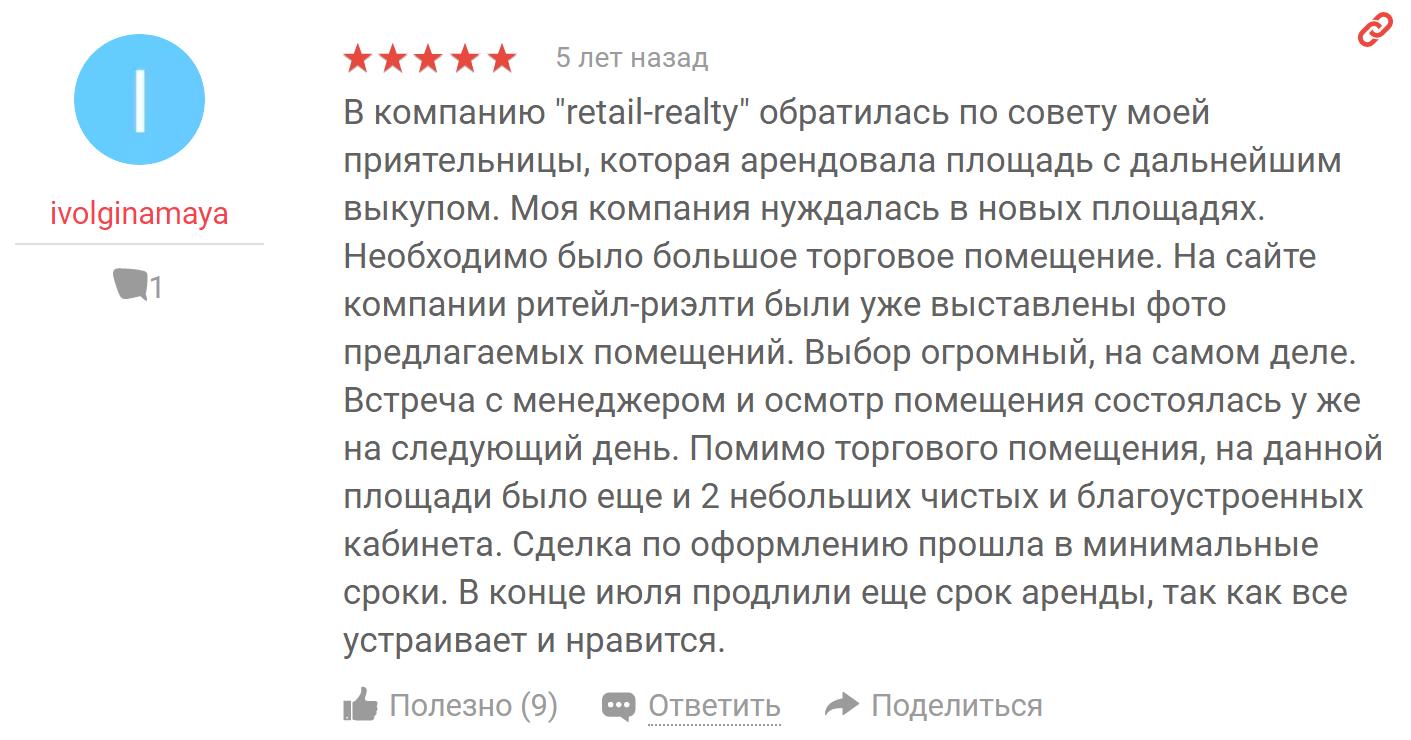 ---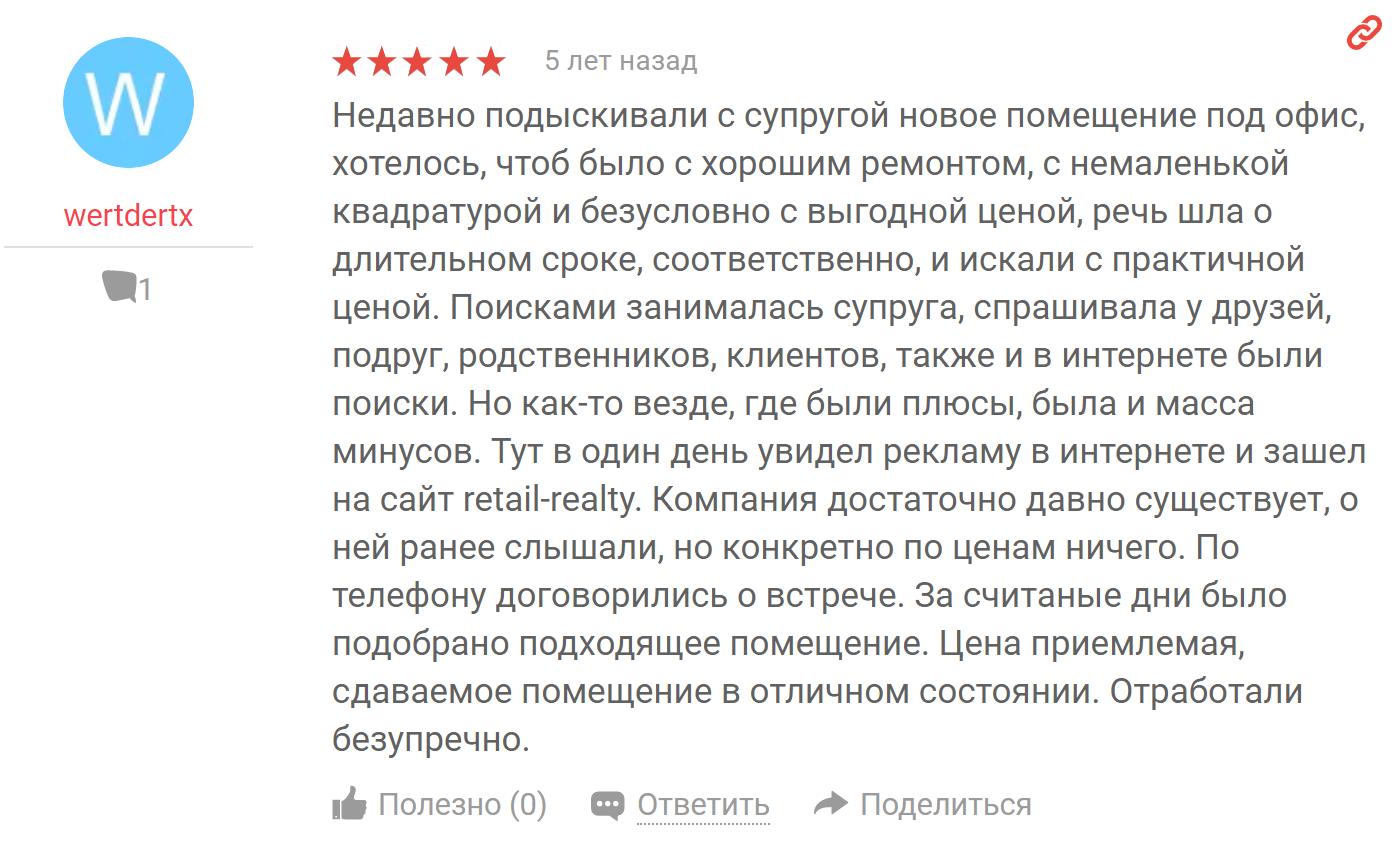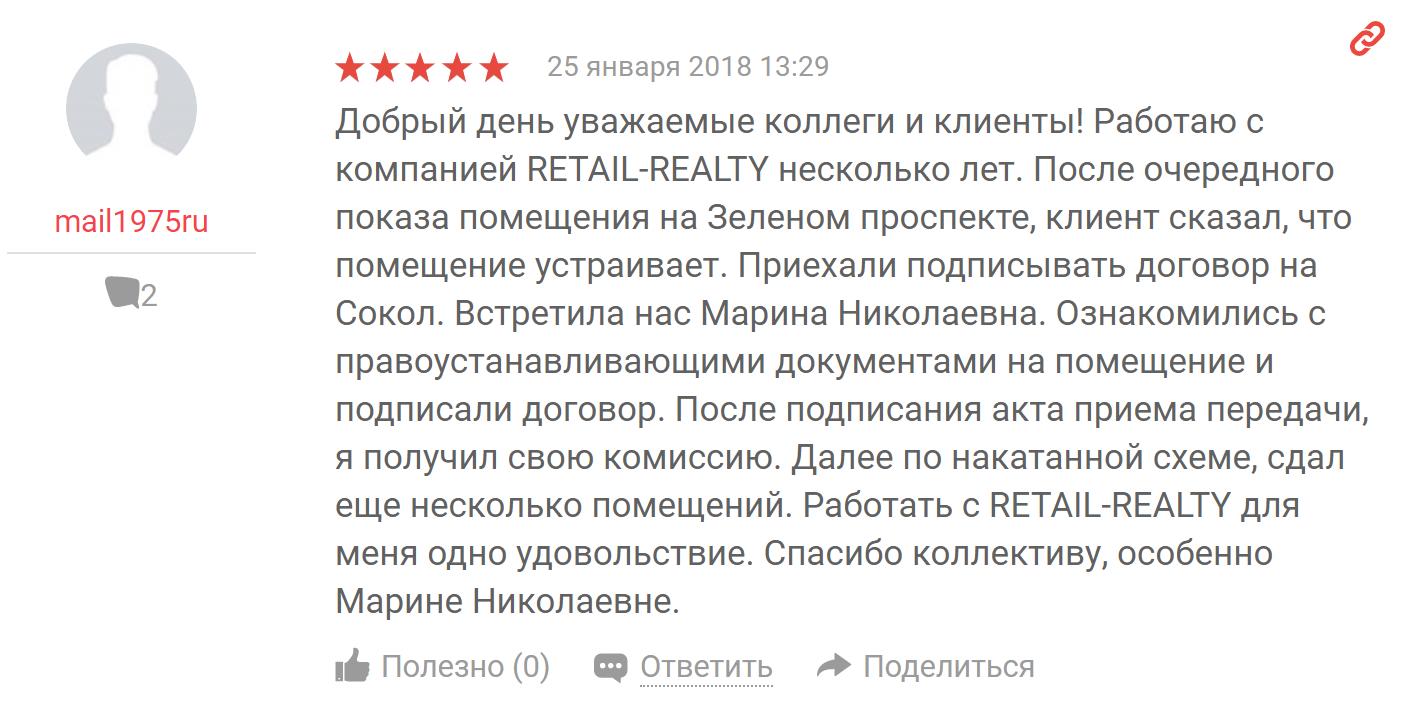 Reviews on the pro-firmy.ru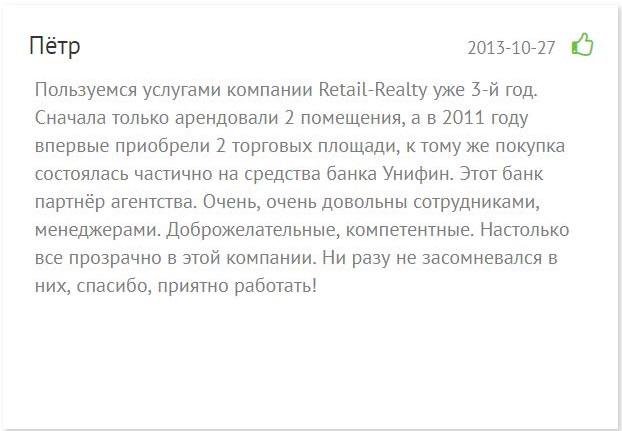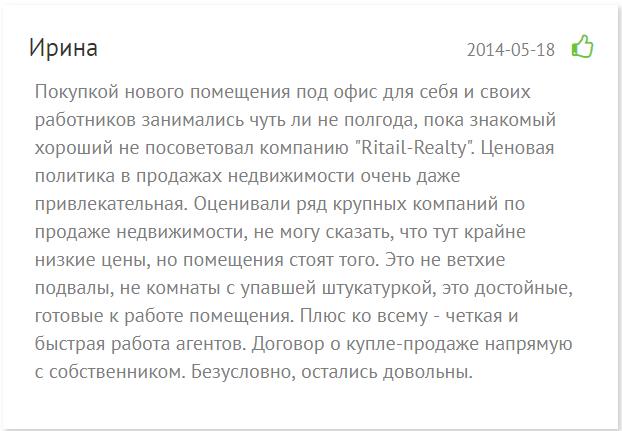 Reviews on the otzyvru.com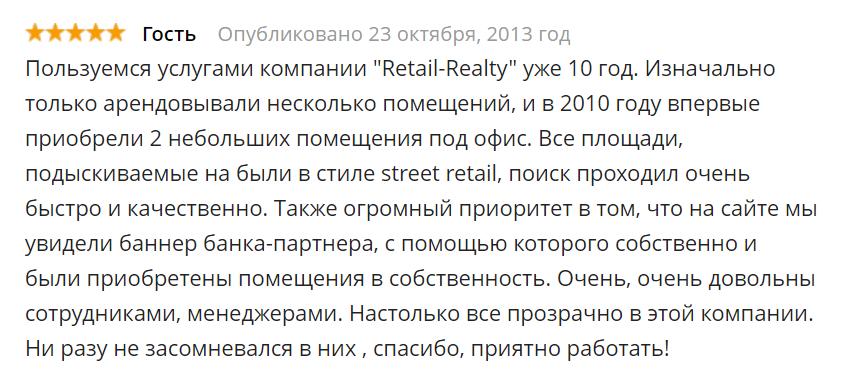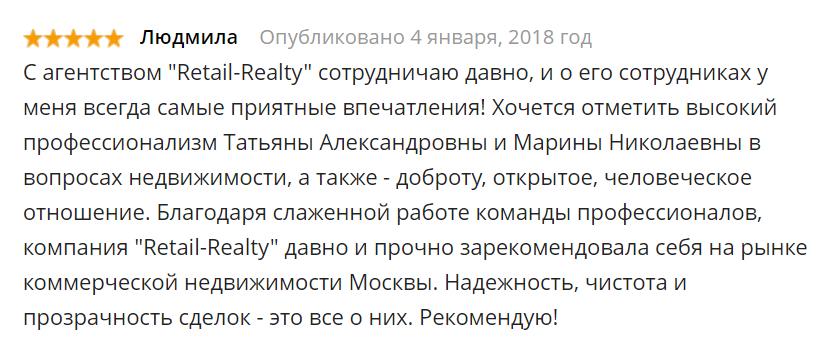 CONTACT
Telephone: +7 (495) 380-03-75, +7 (903) 725-49-60, +7 (903) 726-74-27
E-mail: info@retail-realty.ru
Address: Office 830, Volokolamskoe highway 1, bldg. 1, 125080, Moscow, Russia
RELIABLE
Our agency founded in 1992
AUTHENTICALLY
All information about our facilities on the site is authentic
FAIR TRADE
All conditions are fixed in the contract and do not change.